Prime Minister in Glasgow tonight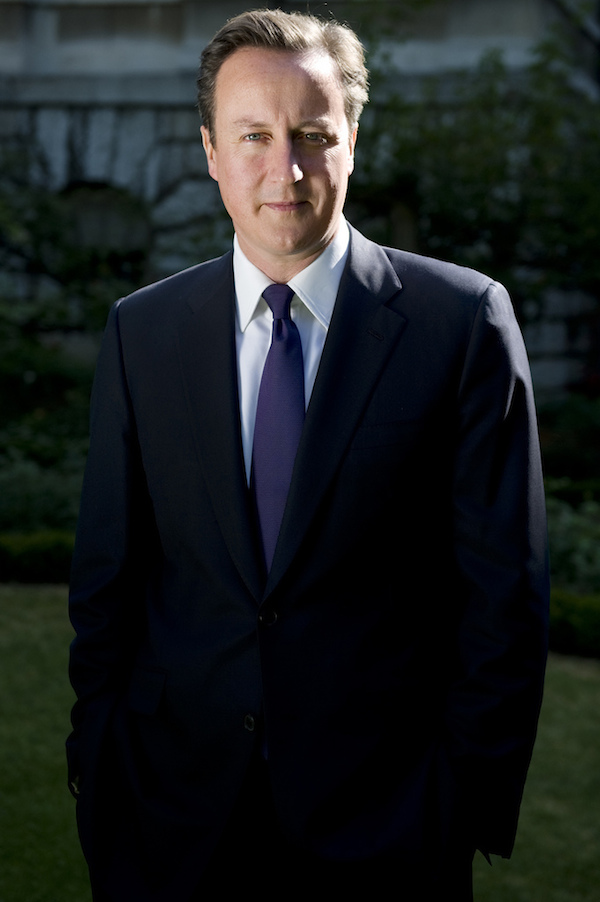 The Prime Minister David Cameron has been in Scotland all day today, visiting Scottish business ahead of attending the CBI dinner tonight.
In CBI President Sir Mike Rake's speech this evening, he said that he firmly believes that the UK is and always has been greater than the sum of its parts and warned that the risk of a yes vote for Scotland and the UK is enormous.
On the Scottish referendum, Sir Mike said:
• "Undoubtedly, the decision on Scotland's future is ultimately one for the voters here in Scotland.
• "In three weeks' time, a yes vote based on so many substantive questions unanswered, will be a binary decision – a one way ticket to uncertainty with no return.
• "Currency union is an example. The liability, exposure and lack of control such a union would levy on the UK taxpayer makes it an obvious non-negotiable position for the UK Government. It's why we wanted to see what the Scottish Government's alternative plan would be.
• "The goods and services from key sectors in Scotland like finance, energy, and defence thrive by virtue of being part of our internal market of 60 million consumers, as well as being linked to a network of regulation, investments, and support. We should have no fear of drawing strength from what is achievable as one state. Scotland also benefits from the gifts of our shared institutions: the NHS, the BBC, the Royal Mint, the Armed Forces …200 bodies in all. But there is a profound difference between how we share them now, and the sharing of them with a neighbouring but separate nation state. Nothing can be taken for granted, and there are no guarantees.
• "As a new state, Scotland would have to leave and reapply to join and negotiate the terms of its EU membership. And to achieve this may well mean signing up to the Euro and Schengen. So, the question is whether all this negotiation would match the favourable terms established by the UK? Nothing can be taken for granted, and there are no guarantees."
Sir Mike also raised the UK's global future and made clear that open markets are an essential part of an open economy. He went on to highlight his concerns about the impact a possible EU referendum has on investment.
On Europe, Sir Mike said:
• "We accept that calling a referendum on EU membership is a constitutional issue for government, but the ambiguity has already, and is increasingly, causing real concern for business regarding their future investment. Business is in no doubt that we must retain and secure our country's global future. If we're isolated, we cannot be our best.
• "The growth and jobs we need depend on our external relationships, and it's our membership of the European Single Market which is crucial. The EU isn't perfect. The CBI's Global Future report looked at other options and concluded that we are best served by remaining in the EU and seeking reform. We don't want a special deal to satisfy narrow measures for the UK alone, but we do want Europe to become a more efficient place to do business – Lisbon Agenda, not Lisbon Treaty; for Europe to be more adventurous, open and competitive, and for its activities to be rooted in the priorities of member states.
• "With a new Commission and Parliament there is a window of opportunity to establish the building blocks of reform. We need our MPs and MEPs of all colours building helpful alliances in the European corridors of power."
In his concluding remarks, Sir Mike focused on the great lessons of our Unions, national or international; that they reinforce our determination to drive forward towards prosperity and a better future for all our citizens. He shined a light on just how much there is still to achieve, the importance of minimising uncertainty and maximising our collective strength and the need to balance the challenges we face with a vision of the sort of country we all want to live in. He also stressed that this demands strong and pragmatic leadership from politicians and support from the business community.
Sir Mike ended by stressing his personal belief that we will remain a United Kingdom, within a reformed European Union, focusing on what's important; growth, jobs and prosperity for all.
Commenting on these remarks Deputy First Minister Nicola Sturgeon said:
"This is a humiliation for the Prime Minister on the same day one of his MPs has defected to UKIP, exposing the deep Eurosceptic seam running through the Tory Party which is dragging the UK ever closer to the exit door of Europe.
"For David Cameron to be lectured by one of the UK's most senior business figures about the dangers of his in-out referendum on EU membership shows just how worried companies are about the prospect of the UK being taken out of Europe.
"For Scotland, the choice is clear – a Yes vote which will protect our place in the EU as an independent member, or a No vote which could see us dragged out of Europe against our will, shutting us off from a single market of more than 500 million people with potentially devastating consequences for jobs and investment."
Meanwhile the Prime Minister said that if there is a No vote then the UK will devolve more powers to The Scottish Government 'soon'. See Nick Robinson's interview with David Cameron by clicking here.
Photo of David Cameron courtesy of Number 10